We help our partners accelerate their digital transformation, both within their organizations and industries. By making the most of our production-ready custom software development services, they create new ideas, strategies, and realize real business value.
Enterprise Software Development
From IT strategy consulting and comprehensive technology roadmaps to the end-to-end development of scalable solutions, Ready Technology provides software development services that seamlessly adapt to your project requirements and business needs.
CUSTOM SOFTWARE DEVELOPMENT LIFECYCLE
We use best practice processes and development methodologies as a basis for the rapid creation of cutting-edge solutions in a structured and methodical manner.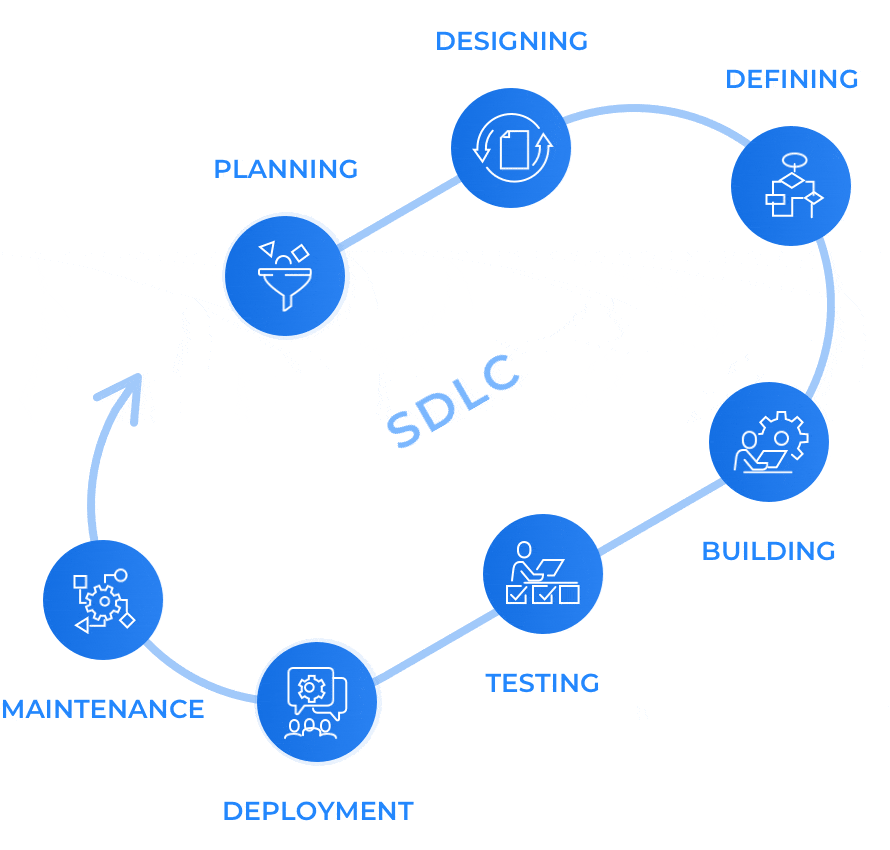 Our software development process consists of scheduling and content-based phases. In this way, the software is being developed in a planned way. Because the requirements for software functions are constantly changing and expanding, these phases are handled in a continuous loop.
We provide outsourcing services for the needs of IT departments.
With the right outsourcing strategies, companies can reduce operational IT costs and gain competitive advantage by focusing on their core business goals.
Time & Material (Efforts)
This model is the costing of the resources used over the pre-fixed unit cost as much as they work.
It provides a structure that can be stretched as desired according to the change and modification of the project requirements. It is the most effective and flexible method in projects where the scope, duration and demands are not certain.
                                                                       In this model, the whole project is broken down into small parts called milestones. Project progress is made by successfully completed milestones. With each successful milestone submission, the determined portion of the project cost is billed.
Fixed Cost / Project Based
This model is an end-to-end fixed fee for the execution and delivery of a project or assignment.
commits. This is a low-risk option for the customer. It is a suitable method for projects where scope and specifications are clear.
Dedicated Software Development Team or personnel
Ready or the Client works full time only for the client, acts as a virtual team and is trained for the needs specified by the client.
We would like to assist you in this process.                      Let us know how we can help.